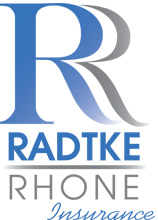 CALL US TOLL FREE AT 800-371-3048
Radtke-Rhone - Insuring everything important in your life!
Landlords and Renters need their own policies. Contact our office to learn more!
Don't wait, Mother Nature can be unforgiving, check on flood insurance today!
Request a Quote
The team at Radtke-Rhone Insurance of New London, Wisconsin is here to serve all of your insurance needs - Auto, Home, Life, Health, Business and Farm. Request a quote today to see how we can help your or your business!

Radtke-Rhone Insurance Agency, Inc.
PO Box 210
1301 Mill Street
New London, WI 54961
800-371-3048
radtkerhone@radtkerhone.com

This information is not an offer to sell insurance. Insurance coverage cannot be bound or changed via submission of this online form/application, email, voicemail or facsimile. No binder, insurance policy, change, addition, and/or deletion to insurance coverage goes into effect unless and until confirmed directly with a licensed agent. Note any proposal of insurance we may present to you will be based upon the values developed and exposures to loss disclosed to us on this online form/application and/or in communications with us. All coverages are subject to the terms, conditions and exclusions of the actual policy issued. Not all policies or coverage are available in every state.
The information, pictures, and other content in this website about particular insurance services is provided for informational purposes only.
Any decisions regarding your insurance needs should be discussed with a licensed insurance agent.
Radtke-Rhone Insurance Agency is a local Waupaca and Outagamie County Wisconsin insurance agency, offering affordable personal insurance policy premiums and comprehensive business insurance plans to the following Wisconsin cities and counties: New London, Appleton, Waupaca, Northport, Weyauwega, Shiocton, Manawa, Bear Creek, Hortonville, Fremont, Medina, Mackville, Greenville, Larsen, Winchester, Zittau, Neenah, Menasha, Kimberly, Holland, Kaukauna, Wrightstown, Little Chute, Freedom, Black Creek, Oneida, Howard, Allouez, Ashwaubenon, De Pere, Bellevue, Anston, Flintville, Pulaski, Suamico, Sobieski, Angelica, Zachow, Sampson, Shawano, Bonduel, Krakow, Seymour, Nichols, Navarino, Belle Plaine, Embarrass, Pella, Caroline, Leopolis, Marion, Clintonville, Split Rock, Thornton, Tigerton, Big Falls, Symco, Royalton, Ogdensburg, King, Scandinavia, Iola, Amherst, Tustin, West Bloomfield, Pine River, Berlin, Plover, Stevens Point, Winnebago, Oshkosh, Winneconne, Borth, Omro, Sheboygan, Manitowoc, Fond du Lac, Wausau, Shawano County, Winnebago County, Calumet County, and Waushara County, WI.