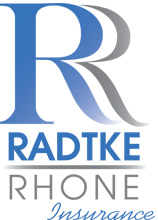 CALL US TOLL FREE AT 800-371-3048
Radtke-Rhone - Insuring everything important in your life!
Landlords and Renters need their own policies. Contact our office to learn more!
Don't wait, Mother Nature can be unforgiving, check on flood insurance today!
Meet Our Insurance Professionals
The staff of Radtke-Rhone Insurance are ready to serve you. We're people who care!

Please don't hesitate to contact us with any questions or problems you might have.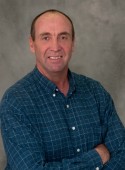 The information, pictures, and other content in this website about particular insurance services is provided for informational purposes only.
Any decisions regarding your insurance needs should be discussed with a licensed insurance agent.
Radtke-Rhone Insurance Agency is a local Waupaca and Outagamie County Wisconsin insurance agency, offering affordable personal insurance policy premiums and comprehensive business insurance plans to the following Wisconsin cities and counties: New London, Appleton, Waupaca, Northport, Weyauwega, Shiocton, Manawa, Bear Creek, Hortonville, Fremont, Medina, Mackville, Greenville, Larsen, Winchester, Zittau, Neenah, Menasha, Kimberly, Holland, Kaukauna, Wrightstown, Little Chute, Freedom, Black Creek, Oneida, Howard, Allouez, Ashwaubenon, De Pere, Bellevue, Anston, Flintville, Pulaski, Suamico, Sobieski, Angelica, Zachow, Sampson, Shawano, Bonduel, Krakow, Seymour, Nichols, Navarino, Belle Plaine, Embarrass, Pella, Caroline, Leopolis, Marion, Clintonville, Split Rock, Thornton, Tigerton, Big Falls, Symco, Royalton, Ogdensburg, King, Scandinavia, Iola, Amherst, Tustin, West Bloomfield, Pine River, Berlin, Plover, Stevens Point, Winnebago, Oshkosh, Winneconne, Borth, Omro, Sheboygan, Manitowoc, Fond du Lac, Wausau, Shawano County, Winnebago County, Calumet County, and Waushara County, WI.